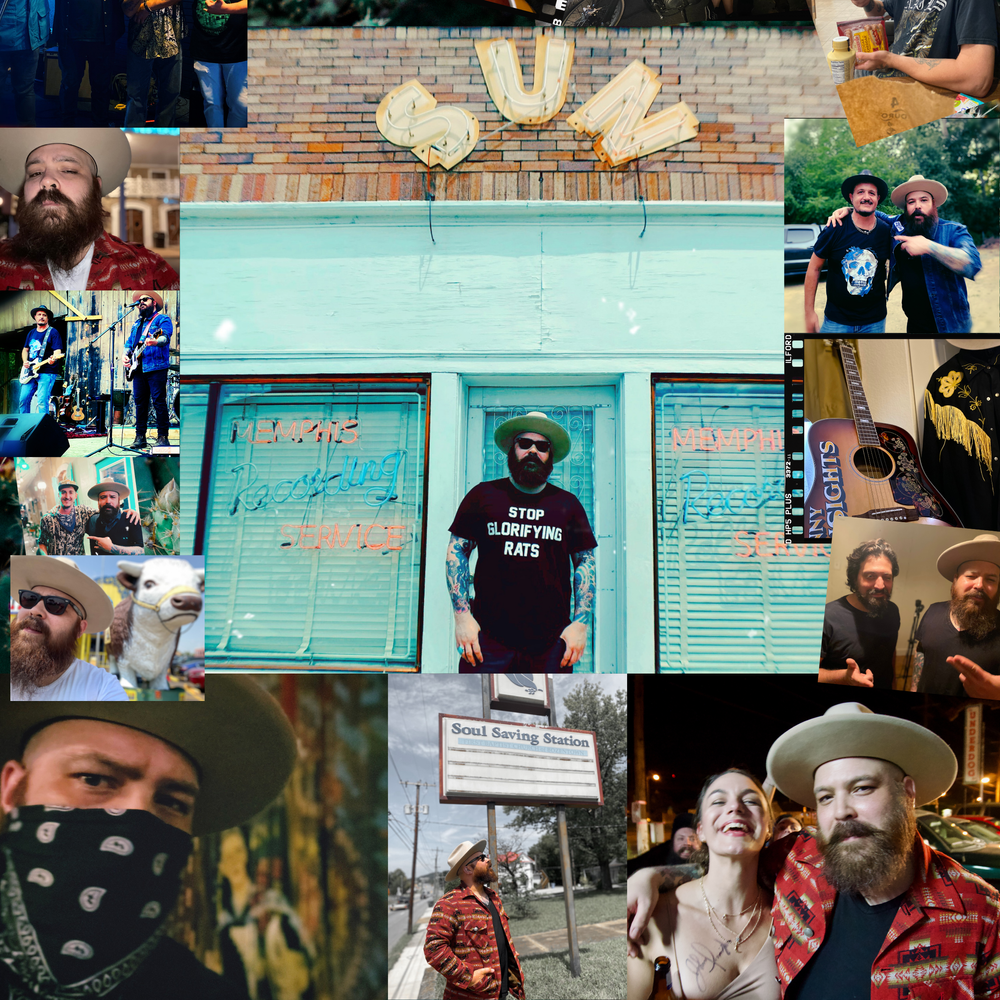 About Johnny
Johnny Ironsights
"I'm calling it — this intense and dynamic record is going to be one of my favorite albums of the year and Johnny Ironsights is going to be one of my favorite personal musical discoveries at year's end." — Americana Highways
Johnny Ironsights is an Americana artist, historian and Fulbright Scholar whose music channels the hard-living spirit and dark strangeness of the American underbelly. Born and raised in California, his music draws on the uniquely American flavors of the Golden State. "Think Steve Earle in league with Nick Cave.", says Goldmine Magazine.
The songs on his new album Murder Mountain—written and recorded during the pandemic and following the death of his father to cancer—are deeply personal as he laments about loss, reflects on his childhood, his first love and heartbreaks. American Songwriter Magazine described it as having "unmistakable elements of Americana and supported by his distinctive songwriting capabilities."
Murder Mountain can be heard on over 100 radio stations in the USA and has charted on the AMA, Alt-Country and College Radio/NACC charts. Ironsights' recently concluded his summer 2021 solo tour through New Mexico, Texas, Oklahoma, Tennessee, Florida, Louisiana, California and Arizona. With a growing fan base in Scandinavia, Ironsights is booking a solo Northern European tour. Ironsights has previously performed throughout the USA, Canada, Europe, and South Asia.
Johnny previously played organ and guitar with the Los Angeles based Garage Punk band The Woolly Bandits and was the lead-singer and guitarist for the Orange County psychobilly/punk band Final Drive. Johnny will re-release his old punk and garage goth music on November 26, 2021. Some of the tunes date back to the 1990s, while others were written in the 2010s. 
He's also a film composer and has worked on various projects, including the surrealist film Lime Salted Love that featured Billy Drago, Kate del Castillo and Kristanna Loken.
To contact Johnny, please use the form below or email booking@johnnyironsights.com .