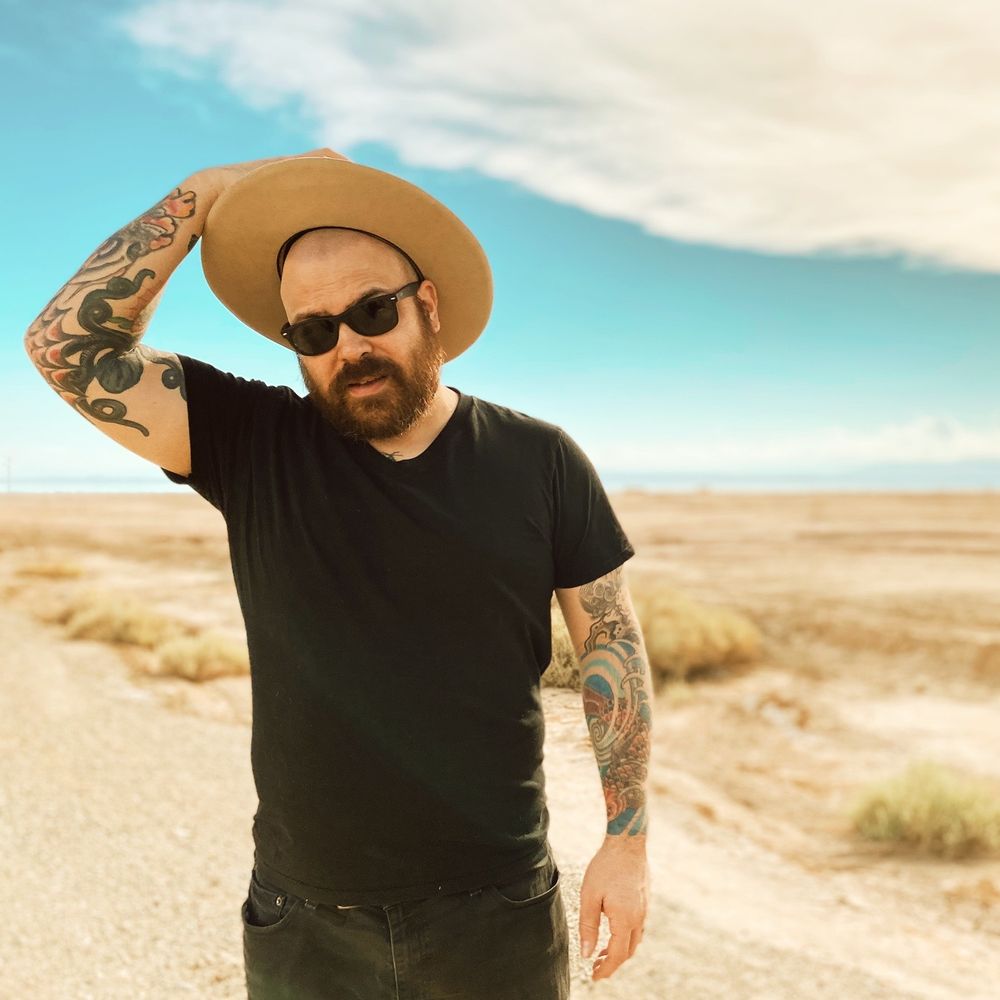 About Johnny
"It is of the type you want to turn on eleven, stand in the middle of the floor, keep your arms out and just float through the room. God help, it's so good."— Egon Holstad, iTromsø
Johnny Ironsights is an Americana artist and film composer whose music channels the hard-living spirit and dark strangeness of the American underbelly. Born and raised in California, his music draws on the uniquely American flavors of the Golden State. "Think Steve Earle in league with Nick Cave.", says Goldmine Magazine.
The songs on his new album Murder Mountain—written and recorded during the pandemic and following the death of his father to cancer—are deeply personal as he laments about loss, reflects on his childhood, his first love and heartbreaks. American Songwriter Magazine described it as having "unmistakable elements of Americana and supported by his distinctive songwriting capabilities."
Before venturing into Americana, Johnny played in a number of punk, rockabilly and psychobilly bands in the Southern California area.
Johnny will be in West Virginia in April 2023 to record his next album with Grammy winning producer, composer and singer-songwriter, Chance McCoy (Old Crow Medicine Show). Chance will produce Johnny's new album on his farm in Appalachia. Chance has worked with such artists as Willie Nelson, The Lumineers, Ke$ha and Yelawolf.
Johnny will be performing in Norway this November. See "Shows" for dates and details.
To contact Johnny, please use the form below or email booking@johnnyironsights.com .